2022/04/27
Parco-distributed work wins Academy Awards®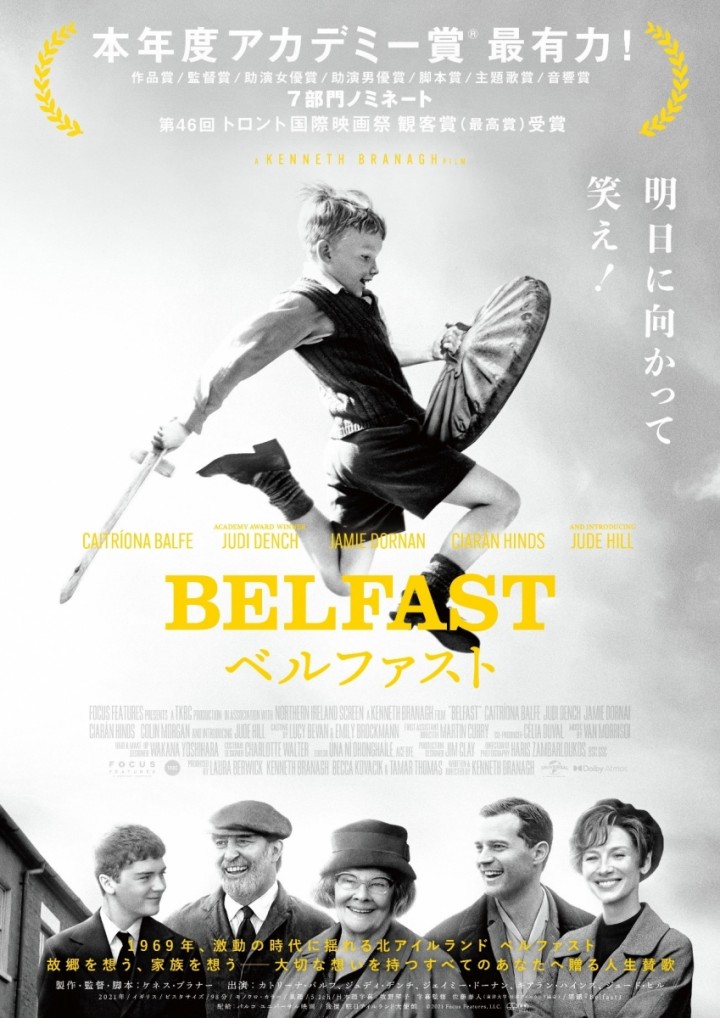 "Belfast," distributed by PARCO, won the Oscar for Writing (Original Screen play) in 94th Academy Awards®.
"Belfast" is an autobiographical work that reflects the childhood experience of Kenneth Branagh, an actor, director and stage performer around the world.
With Belfast in Northern Ireland, where Branagh comes from, as the setting, the story of Belfast being at the mercy of turbulent times, and the growth of boys growing up in the face of difficulties, is recorded in powerful monochrome images.
This film has been screened at movie theaters nationwide from March 25, 2022, such as CINE QUINTO in Shibuya operated by PARCO.
■Belfast
Distribution: PARCO  UNIVERSAL Film
Producer/Director /Screenplay: Kenneth Branagh
Support : Embassy of Ireland in Japan
Ⓒ2021 Focus Features, LLC.