2021/11/26
Ikebukuro PARCO holds ART IS FREEDOM Autumn to enjoy arts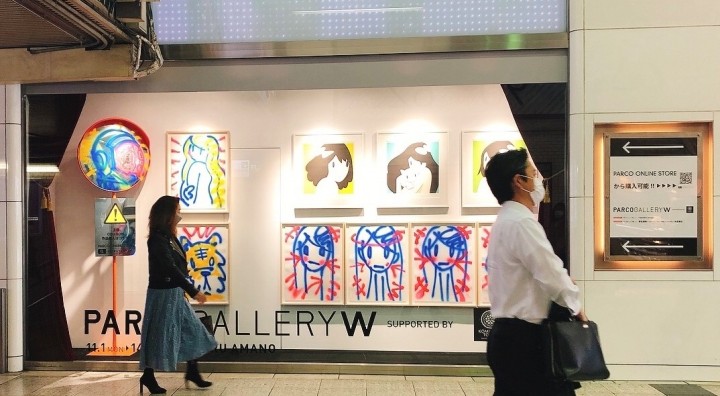 Ikebukuro PARCO holds ART IS FREEDOM Autumn to enjoy arts, an event that theme is customers touch and enjoy arts. This event is in collaboration with Toshima Ward, which has launched an international art and culture city.
During the event, the show window on the 1 floor of Ikebukuro PARCO is an exhibition gallery where customers can enjoy watching arts and buy them on the spot by accessing the online store. Also the works of artists belonging to ARTIE'S PARCO on the 7th floor of Ikebukuro PARCO exhibit at various places, and live paintings will also be held on this weekend. We hope that even people who don't usually come into contact with arts will be able to come into contact with arts while shopping through this event.
Ikebukuro Station East Entrance Rotary exhibits past works of artists participating in the event in AR. You can see the arts in the AR space by passing through the smartphone app. Many customers pointed their smartphones at the sky and enjoyed the arts that emerged.
The event runs until November 28th, and customers can also purchase arts from the PARCO online store.