2021/10/18
PARCO's new culture festival "P.O.N.D." was held!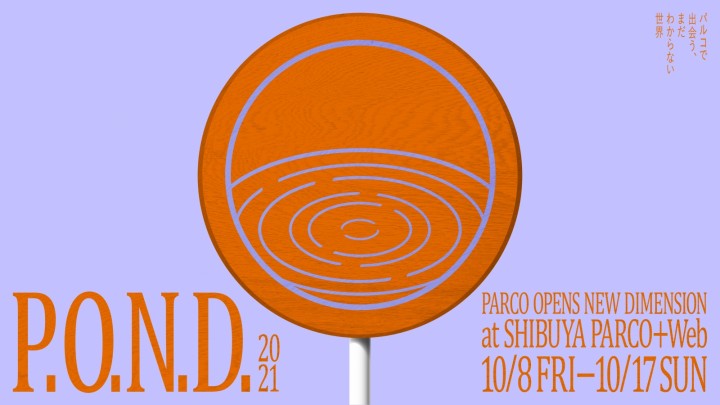 PARCO's new culture festival "P.O.N.D. (Parco Opens New Dimension)" was held from October 8th to October 17th.

P.O.N.D. is a cultural festival of all genres such as art, fashion, music and theater, and is held as our initiative to create new value by discovering and supporting new talents. This is the second year, a total of about 80 creators participated, which is more than about double that of last year.
We held exhibitions at PARCO MUSEUM TOKYO, where a variety of works that transcend genre boundaries of a total of 20 groups of artists are exhibited. At GALLERY X, we exhibited the works of artists active in the field of digital art. In addition, we streamed live video with luxurious guests from home and abroad. Furthermore, from this year, the entire Shibuya PARCO was colored with works by various artists such as art walls and flags
On the first day of the exhibition, we held a music concert at ComMunE + ROOFTOP PARK in Shibuya PARCO 10F. Artists from a wide variety of genres, including hip-hop, pop, rock, and funk, showed off a one-night performance.
About 550 people in the venue and about 440 people in the online distribution participated, and the live event was a great success.