2020/01/20
Shizuoka-based companies including Shizuoka PARCO start "Shizuoka MIRUI Project" to back up local businesses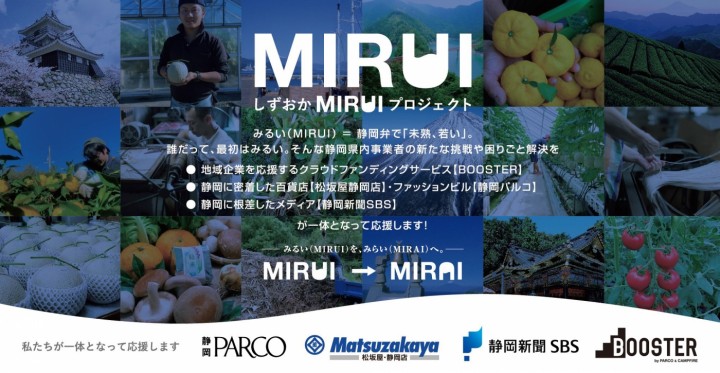 The "Shizuoka MIRUI Project" has started accepting applications from businesses in Shizuoka prefecture who are sending "new challenges" and other information to the crowdfunding service BOOSTER.
Along with raising funds and creating fans at BOOSTER, Shizuoka PARCO, Matsuzakaya Shizuoka, Shizuoka Shimbun, and Shizuoka Broadcasting System will back up the advertising side and lead the project to success.
"Mirui" used in the project name means "young and immature" in the Shizuoka dialect. A business operator who may be "Mirui" now will get a chance to participate in this project, and the "U" of the logo will be reversed and lead to "MIRAI (Future in Japanese)". Such a wish is put in.