2021/02/17
Ikebukuro PARCO holds a community atelier space for young artists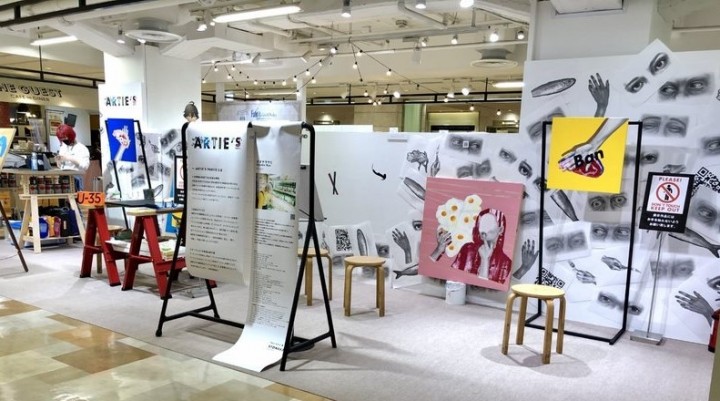 PARCO opened the artist-participation community atelier space ARTIE'S PARCO on the 7th floor of the Ikebukuro PARCO Main Building on February 11th.
This is an incubation project for talented young artists who are forced to limit their activities due to the spread of COVID-19.

ARTIE'S PARCO, which PARCO provides to artists as an atelier, is a space where artists can communicate with each other and customers through free creative activities. It is an environment where each artist can freely express their own world view, from events such as product sales, workshops, and live painting to exhibitions as a gallery, creative activities, and order receptions.
Due to the spread of COVID-19, the ideal state of commercial facilities is being questioned. This is a new concept community/workshop that started from the question of whether it is necessary to do business in a commercial facility.
Customers can enjoy seeing, buying, experience, and conversation at ARTIE'S PARCO.
Through ARTIE'S PARCO, we will deepen our ties with local (Ikebukuro) and nationwide artists, and hope that they will play an active role in the future promotion of Ikebukuro PARCO.