2021/03/30
Sustainable theme event, FASHION CAMPAIGN "CYCLE" started at Shibuya PARCO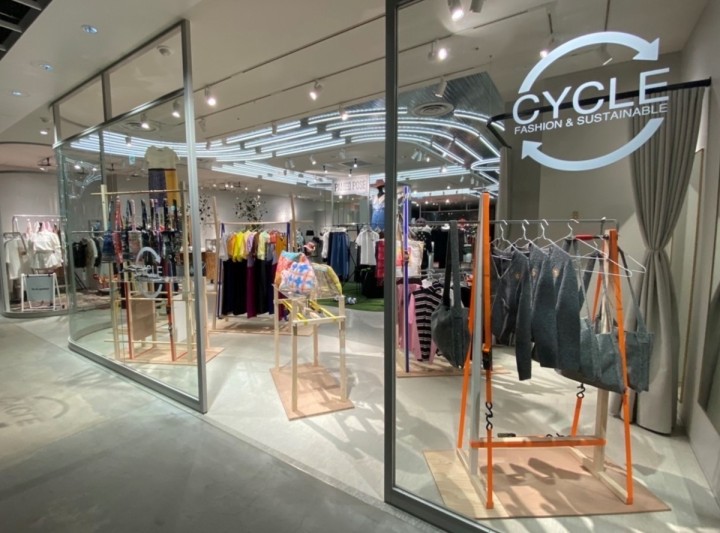 "Sustainable" is an indispensable keyword for cutting-edge fashion. Shibuya PARCO is holding a sustainable-themed event until April 5th.
To promote the spread of products and services that take the environmental burden into consideration, we are implementing a "sustainable payback" that gives a 10% return on the purchase of sustainable products.
We also hold a sustainability pop-up shop, CYCLE POP UP STORE, which offers up-cycle (remake) products from the past inventory of the creator brand YEAH RIGHT !!.
On April 3rd, we will also hold a rooftop flea market HNF in SHIBUYA PARCO, where clothes, tools and music born after the 1980s are gathered together under the theme of "new vintage".
In addition, items, services, and exhibitions that comply with the sustainable policy will appear one after another at each brand in Shibuya Parco.