2020/07/01
Paper bag recycling project started at Sapporo PARCO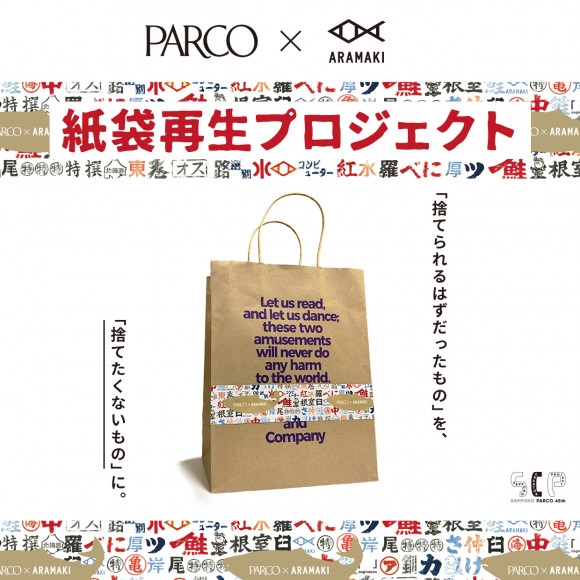 Sapporo PARCO collaborated with the creator group "ARAMAKI", who remakes salmon boxes that have finished their roles, and started a paper bag recycling project on July 1st, in line with the charge for plastic shopping bags.
We collect paper bags from our customers, attach the stickers we created, and recreate them attractively and distribute them free of charge.
We aim to create an opportunity for our customers to think that they should "value things without wasting them" by reusing and reusing what was supposed to be thrown away into "things that we don't want to throw away".