2021/05/17
Held Shizuoka PARCO events full of local colors in regional collaboration during Golden Week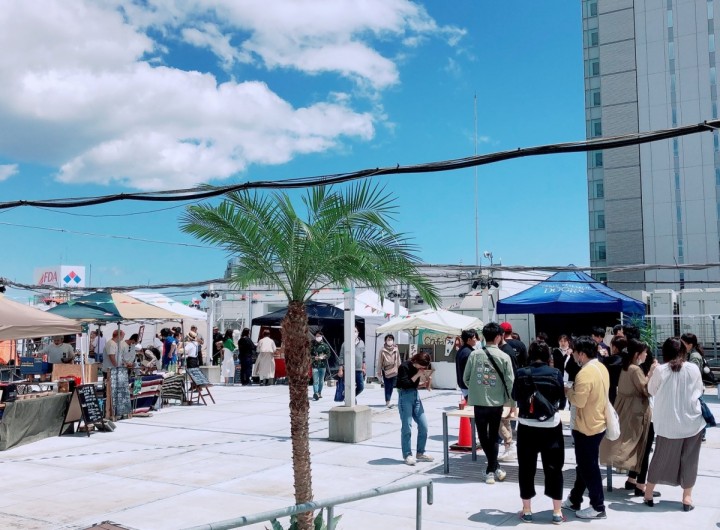 Shizuoka PARCO held local color rich events so that "customers in Shizuoka" can fully enjoy the charm of "local Shizuoka" while measures against COVID-19 infection are required even during this Golden Week.
For two days on May 2nd and 3rd, the first rooftop event Entoichi MARKET was held, which gathered private shops in Shizuoka. In addition to shops such as a curry shop and a natural shaved ice shop that all locals know, we had a total of 32 shops open in two days, including workshops. At the same time as the market opened, it was full of life with many customers, and under the open space of the rooftop, it became a place of connection between people who work hard in Shizuoka and customers.
In addition, we held a lottery with the sponsorship of prizes from local companies and governments and an exhibition of the anime Yurucamp △ set in Shizuoka, which attracted many visitors.