2016/10/20
PARCO's employee participated in fieldwork for revitalization of satoyama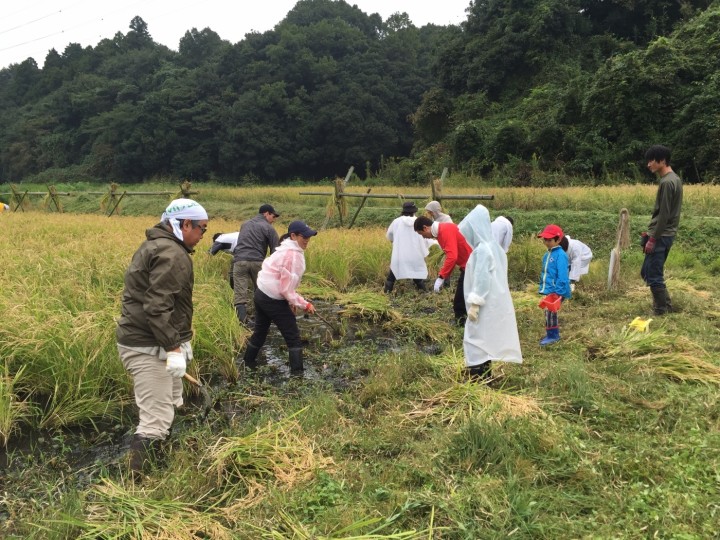 PARCO's employees were participated in fieldwork for revitalization of satoyama(abandonment of cultivated land).
PARCO has collaborated with "global citizenship class" of International Business Strategy, Graduate School of International Corporate Strategy, Hitotsubashi University since 2014.
This was a part of field work that aimed to make a new business model for reviving satoyama. We reaped rice to harvest rice that we had planted in June, 2016.
Through this event, PARCO's employees who were participated in had an opportunity to interact with graduate students, feel diversity and think about social and environmental issues, too.