2021/02/26
Selected Excellent Awards from PARCO-produced performances at the Yomiuri Theater Awards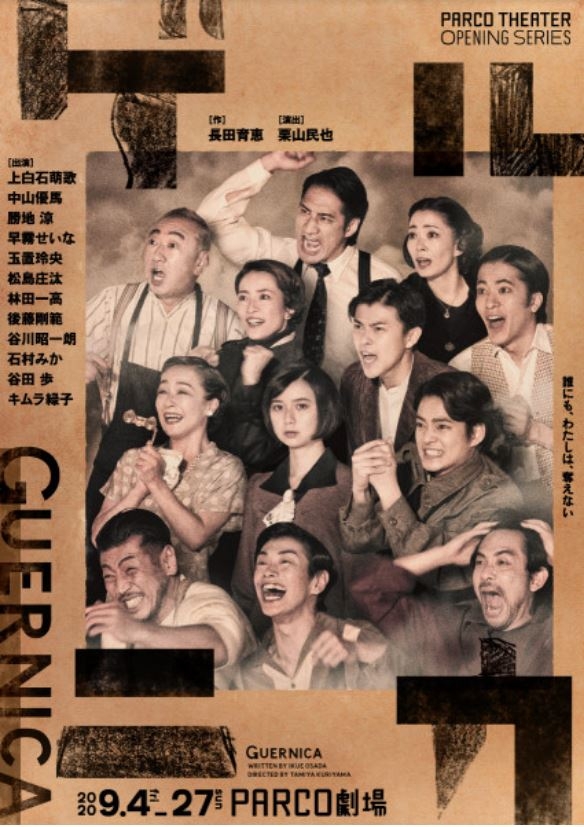 Excellent Work Award and Excellent Actress Award were selected from PARCO-produced performances at the Yomiuri Theater Awards.
Winners of the 28th Yomiuri Theater Awards were selected from also the PARCO-produced performances.
The Yomiuri Theater Awards are the most spectacular and large-scale awards in the theater world.
Guernica from the PARCO Theater Opening Series, which was performed in September last year, was selected for Excellent Work Award, and Nobue Iketani, who appeared in Judoichokusen !!!, which was performed in October of the same year, was selected for Excellent Actress Award.
In 2020, we were preparing a diverse lineup as the opening year of the new Parco Theater, but due to the state of emergency due to the influence of Covid-19 from early spring, we were forced to close for about three months.
Guernica was praised as "a professional work everywhere, including script, direction, art, and lighting. A drama depicting human fear, warmth, suppleness, and warmth impressed me." We take it as the greatest tribute to our continued production of PARCO theater in difficult circumstances.