2022/02/28
The space design of facilities of Shinsaibashi PARCO won the gold medal at IAUD International Design Award 2021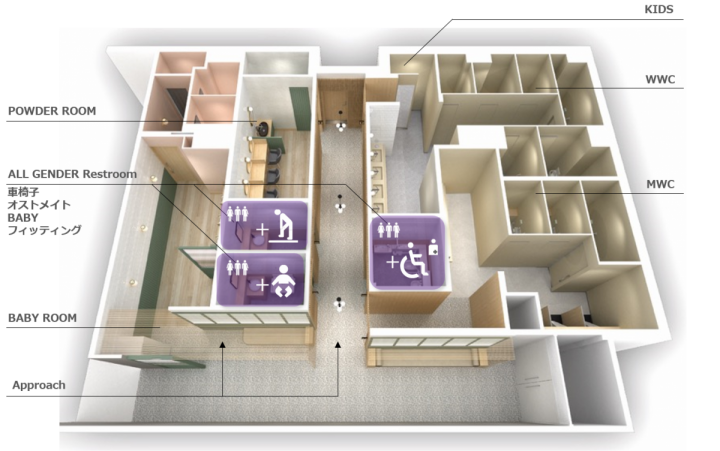 The space design of the toilet and baby rest room facilities on the 3rd and 5th floors of Shinsaibashi PARCO won the gold medal at the IAUD International Design Award 2021.
We were highly praised for our efforts in consideration of comfort, globalization, and diversity, such as the installation of interiors with consideration for functionality and design, and the installation of an all-gender toilet.
IAUD International Design Award is awarded by the International Council for Universal Design.
Awards are given to organizations and personals that offer particularly outstanding activities and proposals for the realization of a universal design society in which as many people as possible can live comfortably and comfortably.