2020/09/07
Kumamoto PARCO "Tomorrow will wait in front of PARCO again" won the newspaper advertisement award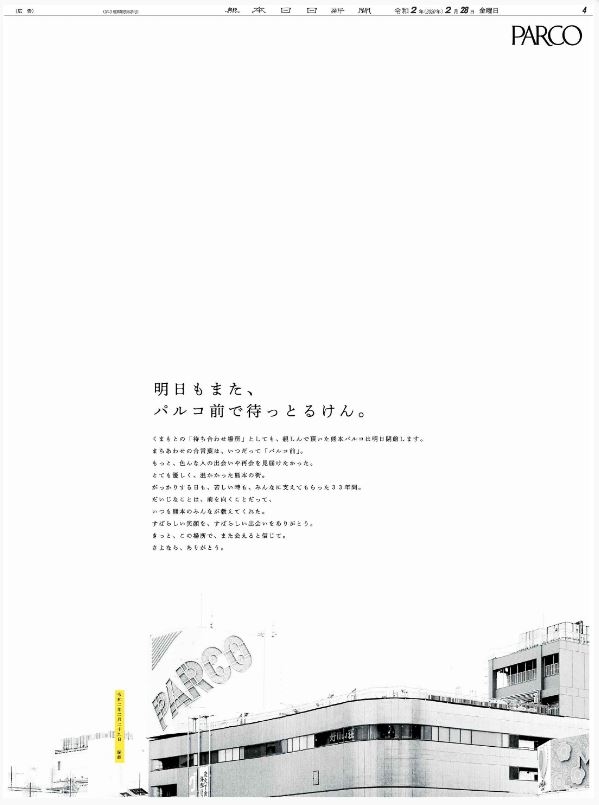 The advertisement "Waiting for you in front of PARCO again tomorrow," which was published in the Kumamoto Nichinichi Shimbun on February 28, won the "Excellence Award" of the 40th Newspaper Advertising Awards.
This is the last newspaper advertisement for Kumamoto PARCO, which closed on February 28th.
It was created with gratitude to everyone in Kumamoto who has been making culture as well as fashion for 33 years with Kumamoto PARCO.
The clean photo layout and copies/messages in this ad were appreciated.
The Newspaper Advertisement Award was established in 1981 and consists of two sections, the "Advertiser Division" and the "Newspaper Company Planning/Marketing Division," and is a newspaper advertisement award presented to advertisers and newspaper publishers who have performed excellent advertising activities.