At PARCO, we are undertaking initiatives to gain the trust and satisfaction of all stakeholders, including store tenants, customers, and local communities and society.
Service improvement, reflecting our customers' wishes
Our salespeople and our staff who work at our information desks in our stores pass on to us questions and comments they receive from customers. This information, together with customer complaints received via phone calls, letters or e-mail are all entered into a database. All this data is shared throughout our company and forms the basis for service improvement.
Improvements to restrooms, powder rooms and nursing rooms
Reflecting our customers' opinions, we are adding new nursing rooms and restrooms, as well as upgrading existing facilities.
At PARCO_ya, we presented a relaxing, comfortable space using cypress wood, with the theme of "natural comfort."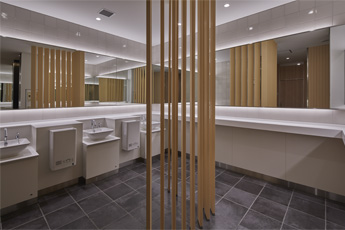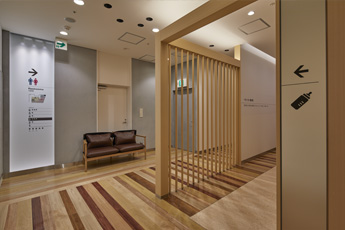 Stroller lending
We have strollers within our stores, to lend to customers who require them.
First-aid room
We have a first-aid room at our stores to assist any customers who might require medical assistance.
Smoking room
We are establishing new smoking areas for customers.
In addition to gender-neutral smoking areas, we set up women's only smoking areas in the women's restrooms at Fukuoka PARCO New Building and Sendai PARCO2.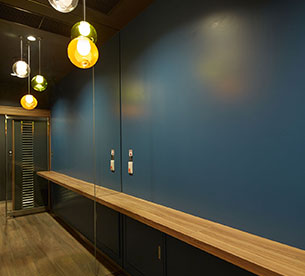 Providing Web-based Trends Communication
Backed by its store network, PARCO is aggressively leveraging advanced information and communications technology (ICT) to create new ways to enjoy commercial facilities.
To make PARCO store information available faster and more appealing, shops within PARCO make use of the PARCO Shop Blog, with roughly 3,000 such tenants involved in trends communication that encourages store visits.
Furthermore, we operate a service, called "Kaeru PARCO," that enables in-store goods found on the PARCO Shop Blog to be reserved or ordered for delivery online, and have released a smartphone application, POCKET PARCO.
In these ways, we are creating an environment that allows customers to enjoy a "24-hour PARCO" via the Web.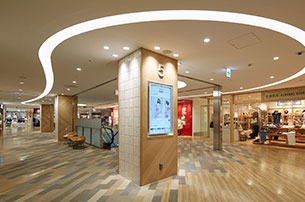 Use of digital signage
We are aiming to make our information paperless by using digital signage. The signage provides rich presentation reflecting the time of day and the season while swiftly communicating instore sale information and so forth.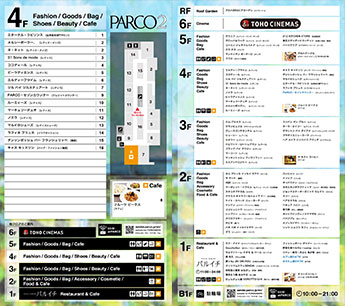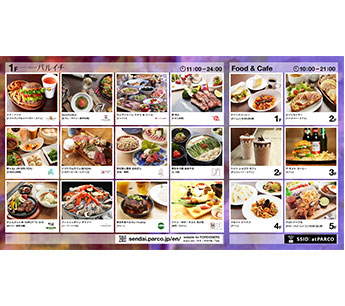 Updated Oct. 22, 2018