As a business group that prospers in urban markets, PARCO is committed to offering personal fulfillment to consumers and will continue to create and share new value through advancement and innovation, which is the PARCO Way.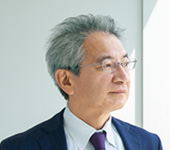 Backed by both a powerful determination to enrich consumer lifestyles and the innovative and creative "PARCO Way," the PARCO Group will generate new value to share together with society at large
PARCO., LTD.
President and Representative Executive Officer
Kozo Makiyama
The PARCO Group defines CSR as "measures taken in the course of business to gain the trust and satisfaction of stakeholders, and enhance corporate value," and many such initiatives have been undertaken. The Group has also drafted an environmental policy, and is advancing the creation of commercial spaces with low environmental impact and other environmental protection activities.
We will further the origin that define PARCO, "Incubation,""Urban Revitalization," and "Trends Communication," which also represent our role in society.
Under our Fundamental CSR Policy, we pursue activities anchored by the following four main themes.
At PARCO, we define CSR initiatives as activities carried out through "business activities = core business." "Customers," "store tenants," "employees," "shareholders and investors," "local communities and society," "land owners and leaseholders," and "suppliers" are all stakeholders in our business. Our goal is to gain the sympathy, understanding and support of these seven groups of stakeholders, so that we can enhance our corporate value.
Updated Sep. 1, 2017