Business model
PARCO makes agreements with tenants whereby PARCO takes responsibility for attracting customers and running promotions, while the tenant handles sales activity. By working across Japan to create commercial spaces where people can gather and have fun, we are winning the support of customers and developing a firm customer base.
One of the things that really sets PARCO apart from other companies is our equal partnership with our store tenants. These partnerships, which are based on trust and common values, are mutually beneficial and by growing our business together with those of our tenants, we are supporting our own continuous growth.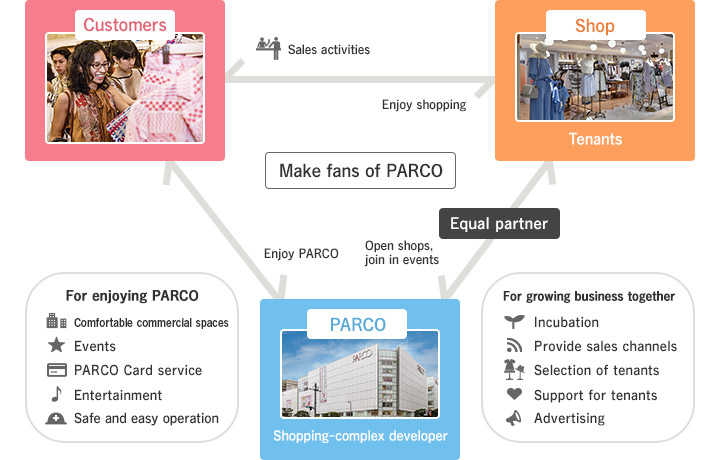 PARCO Group: Strong in comprehensive shopping complex production
The production of shopping complexes involves marketing in the area of the store, planning the building from the proposal stage onward, the selection of tenants and design of environments that fit the concept, and the store's management. At the same time we enhance a plethora of publicity and promotional activities and through our management of daily maintenance, support the safe and easy operation of shops. In addition, we are constantly creating fresh sales spaces by promoting their remodeling.
This integrated production supports the creation of attractive commercial spaces.

Keys to business growth
To continue to produce new ideas for the market it is necessary to foster new talent. We see the growth of up-and-coming fashion designers and creators and that of our tenants as being key to PARCO's growth. We work hard to discover and incubate new talent to support that growth.
Tenant incubation
We provide trial shops for new tenants and make use of our nationwide network of stores to offer tenants the opportunity to open in other cities. We also proactively develop new types of shops through our tenant network.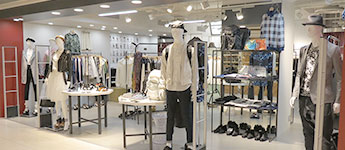 Designer incubation
We want to assist the designers who will create the future of fashion in Japan and help them overcome obstacles to growth.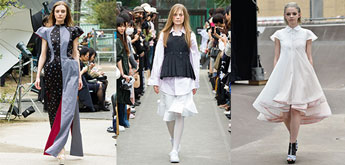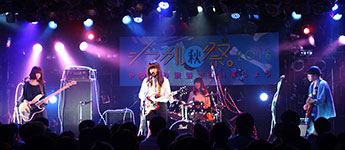 Forward-looking tenant support
Using the web to enhance customer service and sales opportunities
We are experimenting in new areas to realize our Omni Channel strategy, such as using tenants' shop blogs and apps as tools to improve customer service.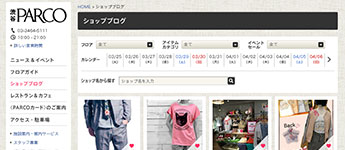 Supporting tenants' business growth
We are collaborating with domestic and foreign organizations in a wide range of areas and providing unique business-growth opportunities for our tenants.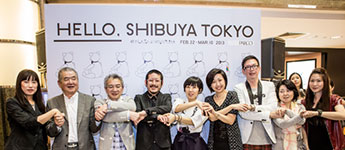 ICT for enhanced communication
PARCO offers a variety of Web-based services to optimally highlight the appeal of our stores. We provide full-service support to customers to empower shop staff as communicators of store information.
The way we communicate information is rapidly changing, and PARCO is strengthening initiatives that leverage information and communications technology (ICT) to effectively and efficiently communicate with tenants and customers.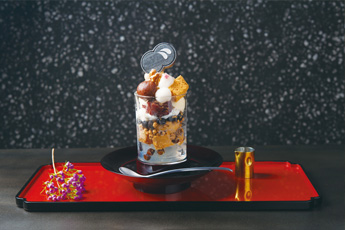 At PARCO stores, we offer customers services through our house credit card, PARCO Card. We offer a host of special services to Class S card members, and have also introduced the Pre-Members System to drive early-stage transition to top-rank Class S status. Additionally, by registering a prepaid PARCO Prica card, users can be linked to POCKET PARCO, the official PARCO smartphone app, and receive information and other special offers. In tenant services, we are providing a range of support to boost shop staff's customer service skills through workshops, role-playing contests, English lessons, and other initiatives.

We are driving a greater level of connectedness both among our Web-based service tools and with tenant shops' social media. We have linked our Kaeru PARCO service to PARCO Shop Blog, a Web-based tool used by tenant staff to communicate information directly to customers. This enables in-store goods found on shop blogs to be reserved or ordered for delivery online. With POCKET PARCO, users can also use the points they earn through shopping and store visits to redeem shopping coupons and other special offers.

In addition, we are providing services to improve the customer-service skills of tenant staff, reduce clerical work, and increase time spent with customers through our SUTEKI LABO customer service e-learning system and PARCO SC Groupware, an office work optimization tool.

We will continue to leverage our house credit card to cultivate top-rank customers, and drive initiatives to expand both Web-based and in-store customer service capabilities. By strengthening communication with customers, we aim to collect a range of customer purchase data that will allow us to refine our customer behavior analytics. In doing so, we will develop a robust system that allows us to approach customers at any time before they visit, while they are near or at a PARCO store, and after a visit. This will enable us to offer the most relevant information to customers and widely improve customer satisfaction. 。
Store development
By leveraging our expertise in shop development, we are pursuing new store development and conversion. We are deriving high-value-added plans on a case-by-case basis and promoting attractive shop development.
New store development
Development of new shopping complexes within, for example, urban redevelopment projects in the vicinity of major commuter stations.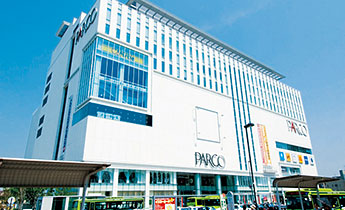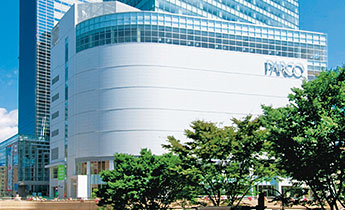 Renovation
At PARCO, we use our extensive expertise to transform and improve existing stores.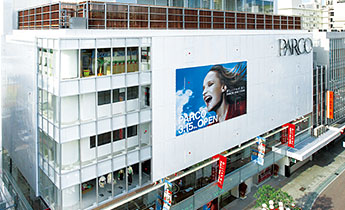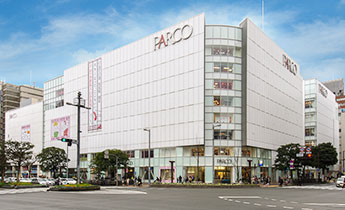 Updated Jun. 13, 2017